Trend Alert Singles Buying Homes
When a lot of people think of buying a home, they picture it as a part of settling down and building a family. There's a pretty good reason for this; couples and families do make up a hefty portion of home-buyers. But there is a growing trend among buyers that bucks this tradition: Single people have become increasingly likely to shop for a home in recent years.
The Importance of Singles Buying Homes
There are multiple reasons why the increase in singles buying homes is noteworthy. The rise in purchasing homes alone may be due in part to overall changes in society, with individuals marrying or starting families later in life, after trying to achieve stability. It also speaks to the increased economic power of the Millennial generation, with those in their 20s and 30s able to buy a home of their own even as they're working on building a career.
Of course, there is one other important thing about more singles buying homes that is easy to overlook. Those looking to sell their home may focus on making their property as appealing as possible to older buyers or those with families, missing out on this growing segment of homebuyers. Realizing that more singles are buying homes allows sellers to market their property to a wider range of buyers, increasing the likelihood of selling a home quickly and without having to compromise substantially on asking price.
What real estate trends do you want to talk about?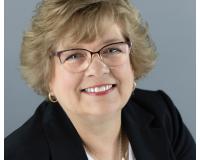 Author:
Susan Magee
Phone:
804-334-5087
Dated:
January 24th 2020
Views:
1,699
About Susan: As a mother, wife and businesswoman, my determined spirit has taken me through personal and professi...